Troublemakers in Trousers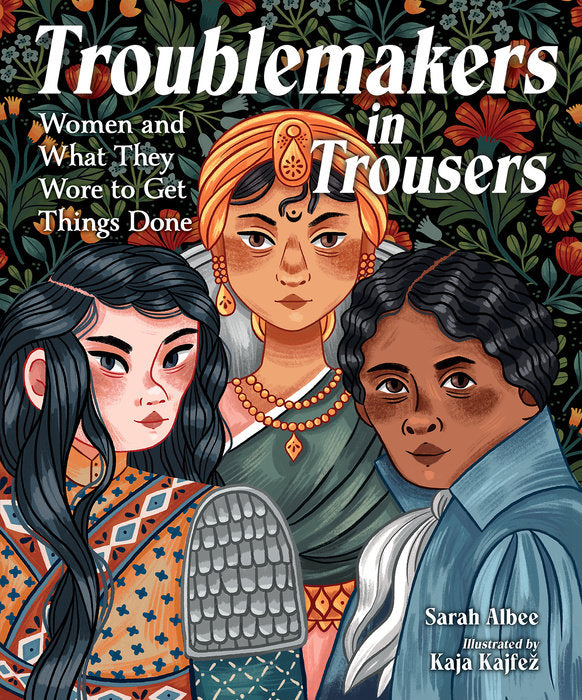 Troublemakers in Trousers
Regular price
$1899
$18.99
Meet twenty-one women throughout history who broke fashion and norms to do something groundbreaking in this unique middle-grade collection that celebrates trailblazers and troublemakers.

Girls and women have historically been denied access to work, been blocked from the arts, refused the opportunity to lead and fight, and much more, simply because of their gender. From Hatshepsut to Joan of Arc to Frida Kahlo, Troublemakers in Trousers highlights twenty-one women who, for different reasons, wore men's clothing, pretended to be men, and broke the rules in order to do something they wanted—or needed—to do.
 
The perfect modern-day introduction to women throughout history who broke boundaries and pushed the limits set by society.
Hardcover | $18.99
Published by Charlesbridge
Oct 25, 2022 | 176 Pages | 7-1/2 x 9 | Middle Grade (8-12) | ISBN 9781623540951