Super Good Baking for Kids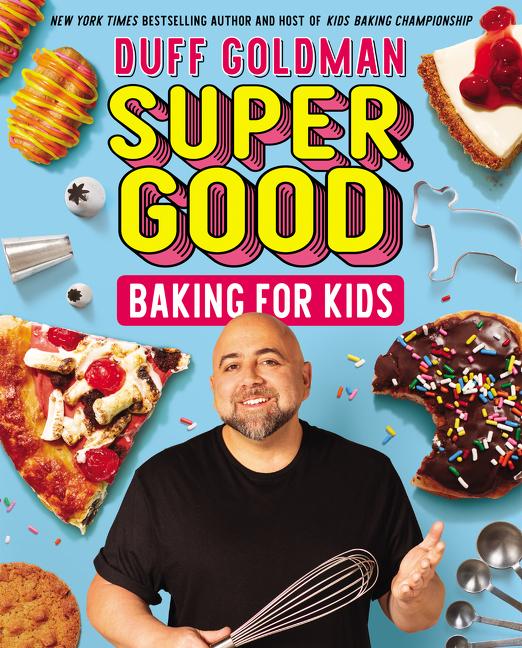 Super Good Baking for Kids
Regular price
$2199
$21.99
Super Good Baking for Kids, from New York Times bestselling celebrity chef and host of Ace of Cakes and Kids Baking Championship Duff Goldman, teaches budding young bakers how to make dozens of crazy delicious concoctions—from confetti snickerdoodles to unicorn cupcakes to amazing dessert pizzas. With more than 35 delicious recipes and tons of fun fact-filled sidebars on everything from the science of yeast to the history of baking, Super Good Baking for Kids shows kids how to make treats that will amaze parents, delight friends, and make the whole family go "mmmmmm."
Celebrity chef and host of Kids Baking Championship Duff Goldman believes baking should be three things: super fun, super delicious, and super creative.
Super Good Baking for Kids features dozens upon dozens of the gooiest, chewiest, easiest-to-follow recipes ever! This book teaches young bakers how to make everything from wicked good Boston crème donuts to delicious monkey bread to a mind-blowing stuffed-crust dessert pizza! The cakes, cookies, pies, and puddings are all fun to bake, a thrill to decorate, and delicious every time. 
With kid-friendly step-by-step instructions; helpful kitchen-safe tips; funny, fact-filled sidebars on everything from the best places to eat in New York to the surprising facts about unicorns; and an overview of crucial cooking skills, this book will give any kid the kitchen confidence to make crazy delicious desserts that everyone will enjoy!