My Little Pony: Ponies Unite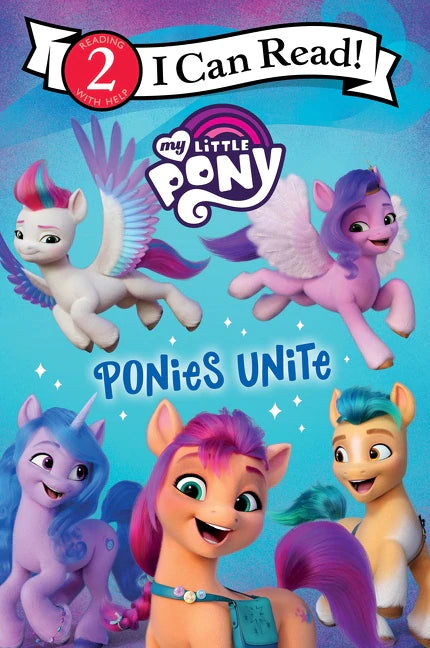 My Little Pony: Ponies Unite
Meet the new leader of the pony group, Sunny, and her adorable pony friends. This early reader is a level 2 I Can Read, which means it's geared for kids who read on their own but still need a little help.
In the new movie, the pony world of Equestria has lost its magic. Friendship and harmony have been replaced by mistrust, and Ponies now live separated by species. Sunny—a feisty and idealistic young Earth Pony—is convinced there's still hope for this divided world.
When Sunny befriends a lost Unicorn named Izzy, they embark on an epic adventure that will include a daring jewel heist, outrageous conspiracy theories, elaborate musical numbers, and the world's cutest flying Pomeranian. The world Sunny has dreamed of her entire life could finally become a reality as Sunny and her newfound friends fight to prove that even little ponies can make a big difference!
Trimsize: 6x9in

Pages: 32 pages

Age: 4 to 8