My Little Golden Book About Airplanes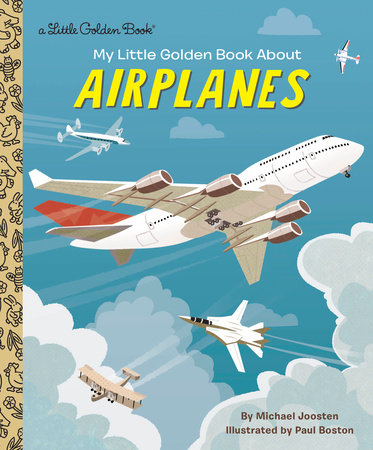 My Little Golden Book About Airplanes
Little pilots can learn all about exciting airplanes and famous aviators in this high-flying Little Golden Book!
Climb aboard and soar the skies with this adventure-filled look at a subject all children are fascinated by: airplanes! Full of exciting illustrations, simple sentences, and unbelievable facts and stories about some of the most memorable aviators (the Wright brothers, Charles Lindberg, Bessie Coleman, Amelia Earhart) and airplanes (the Concorde, the B-2, the 747), 
My Little Golden Book About Airplanes
 is a celebration of the dreamers and doers of aviation.
Author Michael Joosten

Illustrator Paul Boston

Ages 2-5

ISBN 9780525581826