Jaspar Classic Nylon Bow | Copper Pearl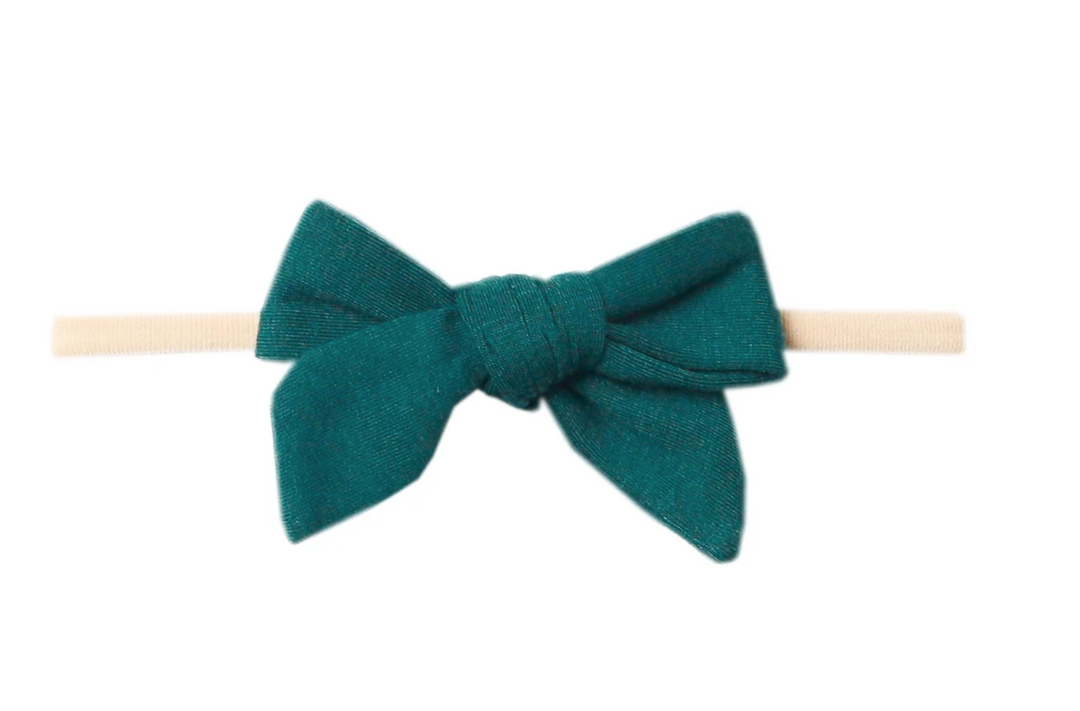 Jaspar Classic Nylon Bow | Copper Pearl
Fresh style in a classic shape.
You can't go wrong with the look of a traditional schoolgirl bow. With a high-quality nylon fabric band, this dressy-yet-comfy accessory features the perfect amount of stretch to grow with baby. Look for it in the most loved Copper Pearl prints for A+ style.
PREMIUM NYLON FABRIC BLEND – This stylish nylon bow is designed with baby's comfort in mind. That's why Copper Pearl created the band using high-quality, nylon fabric with just the right amount of stretch.  
SIZING - Perfectly sized for newborns, it features enough stretch to grow with baby through the first few months. 
TRENDY, HIGH QUALITY DESIGNS – Copper Pearl prides themselves on making high-quality products that always look great on babies, moms, or in your nursery. Their nylon bows are available in a wide range of on-trend prints that are sure to elevate any baby's style!
PAIR PERFECTLY WITH COPPER PEARL PRODUCTS –These trendy nylon bows flaunt Copper Pearl's signature prints and patterns and are made to coordinate perfectly with products you already own and love!
AN EASY GIFT – These nylon bows will arrive in new giftable packaging, which makes them a perfect shower gift. You'll be the favorite friend, auntie, or grandma of the party!
Care instructions:
Hand wash only. Lay flat to dry.