Bernard Pepperlin - Paperback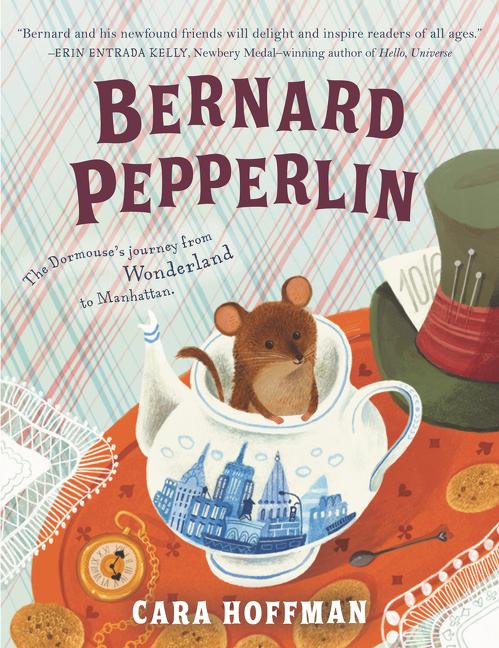 Bernard Pepperlin - Paperback
"Bernard and his newfound friends—revolutionary rats, wise-cracking cats, and coffee-chugging squirrels, to name a few—will delight and inspire readers of all ages!"    —Erin Entrada Kelly, Newbery Medal-winning author of Hello, Universe
The drowsy Dormouse from Lewis Carroll's Alice's Adventures in Wonderland is transported to modern-day New York City for the adventure of a lifetime in this middle grade novel that's perfect for fans of Stuart Little and written by critically acclaimed author Cara Hoffman.
When a girl in a blue dress crashes the Mad Hatter's eternal tea party, the sleepy Dormouse feels more awake than he has in a long time. He wishes he could follow her and be a part of her adventure.
And as luck would have it, a surprising twist of fate sends the Dormouse on an adventure of his own, where he must not fall asleep. For he is destined to save a magical world outside Wonderland, and it will take all his courage—and a few new friends—to do it.