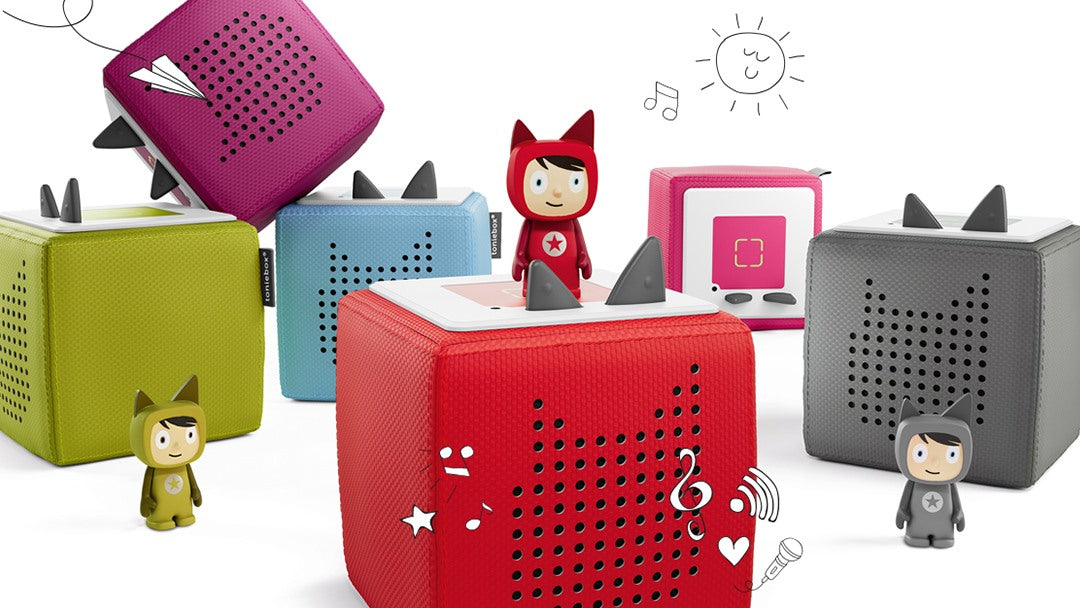 We have the Tonies!
We are so excited to share with you that we will be carrying The Toniebox!
You may start seeing them pop-up online as they are the biggest adventure and latest way to bring adventure into your home. The Toniebox gives little ones an opportunity to listen to stories, songs and more--screen free!
These little boxes are perfect for listeners ages 3 and up and each one comes with a storytime companion that is perfectly sized for little hands and active imaginations. Watch your children's imaginations soar as they listen and explore a variety of titles available to download through the Toniebox library. Each Toniebox comes with it's own storytime companion and you can then grow your library with other Tonies preloaded with stories and songs or choose a Creative Tonie and load up to 90 minutes of your own content. With Creative Tonies you can record your voice singing favorite songs, preserving family memories for the future or maybe send a message to a loved one from afar. Whatever you choose to do, your little ones will cherish their new friend.
The Toniebox was designed for children ages 3 and up to play independently so you can rest assured that they will be able to easily adjust the volume, fast forward, rewind and change stories on their own! These soft, yet durable boxes are great for an on-the-go option when traveling or visiting friends and family. All you need to set up your Toniebox or load new content to a Creative-Tonie is the Tonie-App and a WiFi connection and you are all set!
What adventures will your children go on?
ORDER WITH US TODAY!
https://curiousbeartoys.com/collections/tonies