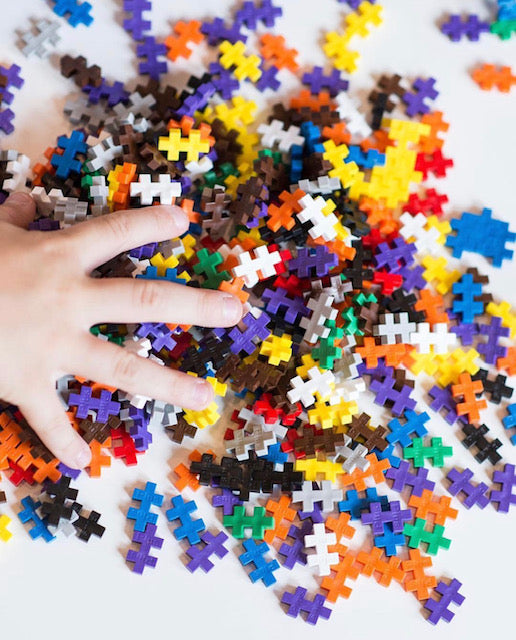 Plus Plus USA
One shape - endless possibilities
A staff and customer favorite, Plus Plus provides hours of play for everyone! Developed and made in a zero-plastic-waste factory in Copenhagen, Denmark; Plus Plus quickly became a household name in the US when they established Plus Plus USA in 2016. Plus Plus offers two sizes of ONE shape that allows toddlers to 'kidults' an opportunity to build and play creatively.
It's simple shape has become the ultimate in open-ended play and has earned it multiple awards year after year. Most recently Plus Plus was chosen as Popular Mechanics USA "Best of Toy Fair 2019"! 
Plus Plus's colorful and flat design allows children to design everything from 2D mosaics to 3D masterpieces. As much as children love to play with their Plus Plus locks, we think parents love Plus Plus even more. Parents see Plus Plus as the perfect educational STEM toy that stimulates fine motor skills, creativity, focus and patience. Plus Plus has even been known as the holy grail of restaurant toys. With it's range of colors from pastel, to neon to basic - we can assure that this amazing toy will provide magic on trips, at restaurants, sporting events, the pool and more! It's a toy you won't regret purchasing.
What will you build this year?