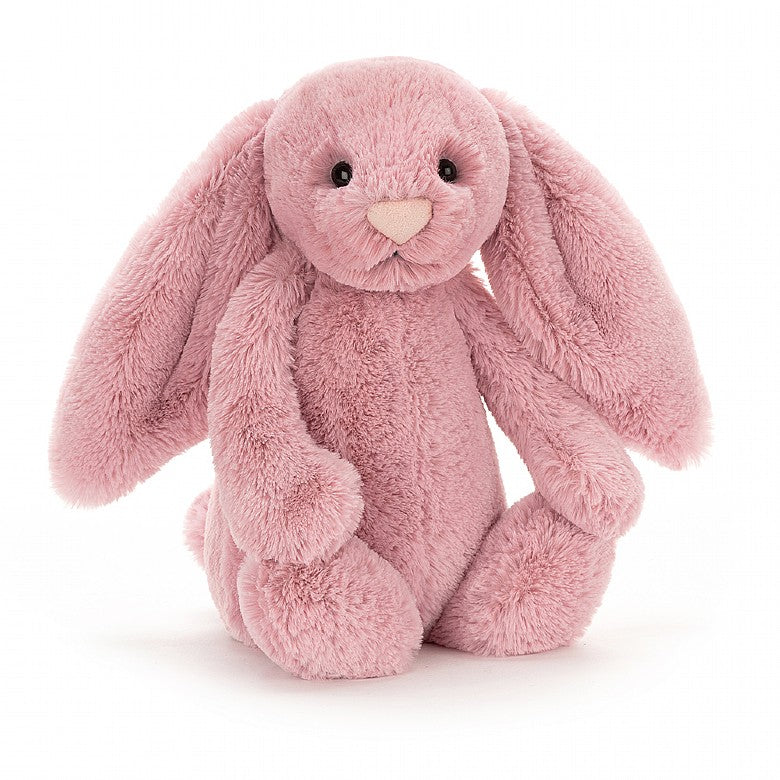 Jellycat
What makes everyone love a Jellycat? Could it be their incredibly soft fabrics?  Maybe it's their whimsical designs? I think it has something to do with how they fit perfectly under a little one's arm.
The name Jellycat came from a giggly child who loved jellies and cats and thought the two words together was the silliest thing in the world. With their cute and quirky designs, the name stuck and so began the Jellycat we know and love. They have been creating their loveable creatures since 1999 in London and the UK and continually work towards creating something that stands out in a crowd. With their funky designs and luxurious fabrics, it doesn't take long for anyone to fall in love over and over again with Jellycat.
All Jellycat toys are tested for any age suitability which means that unless the toy carries a specific safety recommendation or suitability message (meaning check your tags!), a Jellycat toy is safe for all ages from birth to 100 years old (and beyond!) One of their most popular lines known as 'Bashful' is often purchased as a baby shower gift as they are suitable from birth. And we can't forget about their Bashful bunnies! Jellycat bunnies continue to be one of the sweetest additions to any Easter basket.
Join us as we 'ooh' and 'ahh' over their latest designs throughout the year! Their search for the most lovable combination of soft squidginess and quirky critters continues to amaze us and makes them one of the most sought after plush.