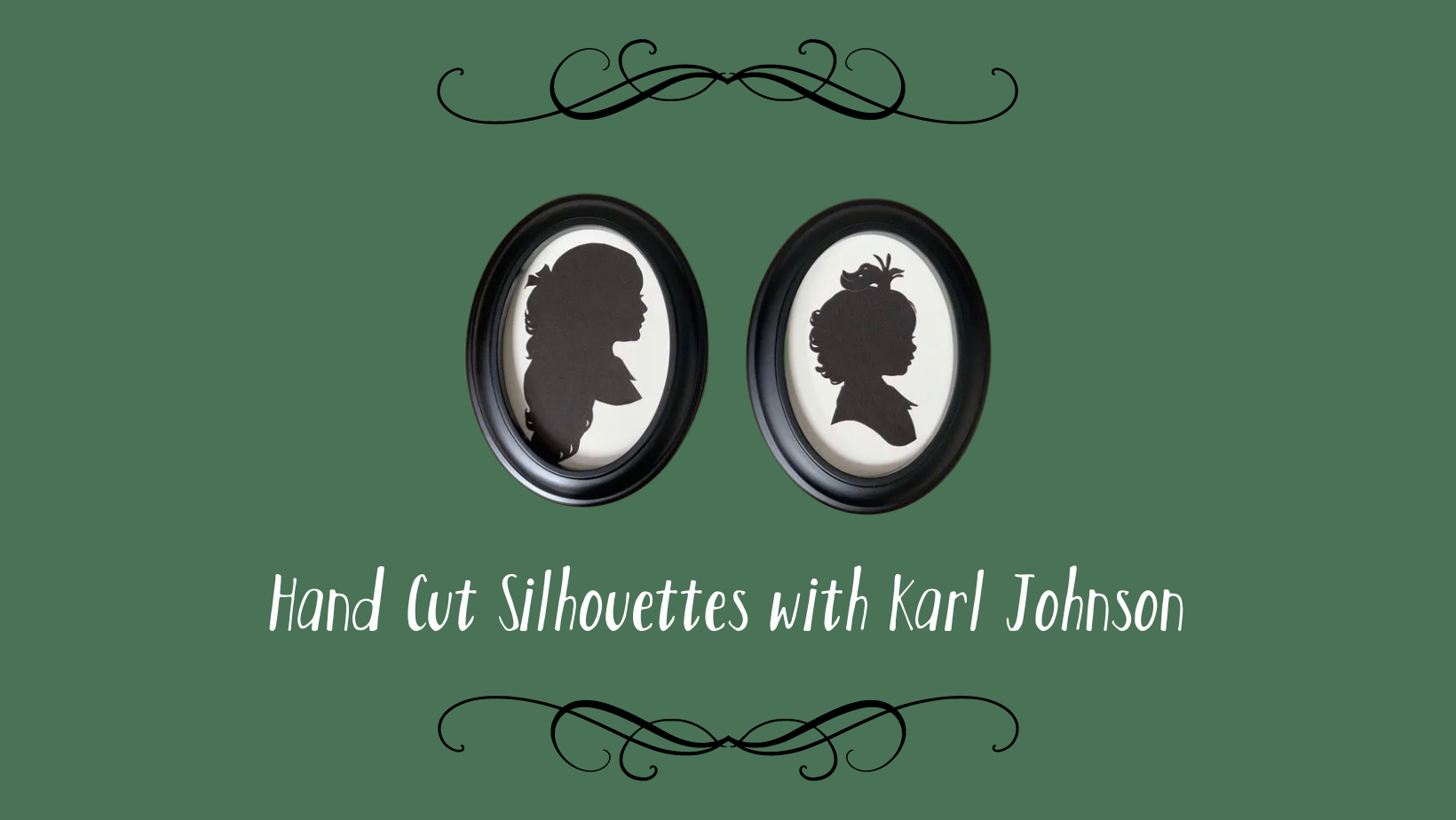 Hand Cut Silhouettes with Karl Johnson
We are thrilled to announce The Curious Bear, will be hosting a very special guest: Karl Johnson! 
Johnson is considered America's premier silhouette artist. With just some paper, scissors, and a subject, Johnson can snip away to create a truly stunning picture. With a wildly impressive resume of celebrity admirers including Oprah, Reese Witherspoon, and Jennifer Garner (his art hangs in their homes. Stars, they're just like us!), Johnson has become a highly sought after artist. 
Now, you have the chance to purchase your own custom portrait from Johnson! Join us on November 6 from 11am to 4pm to meet Johnson and watch him create a beautiful piece for you. As a master silhouette artist, he is able to complete most portraits in about five minutes.
To purchase your own silhouette portrait you will need to make a reservation. The reservation sign ups can be found here. All ages are welcome (even squirmy ones!) but space is limited so secure your spot soon! 
We can't wait to see Johnson at work as well as see how many people he's able to touch with his artwork.