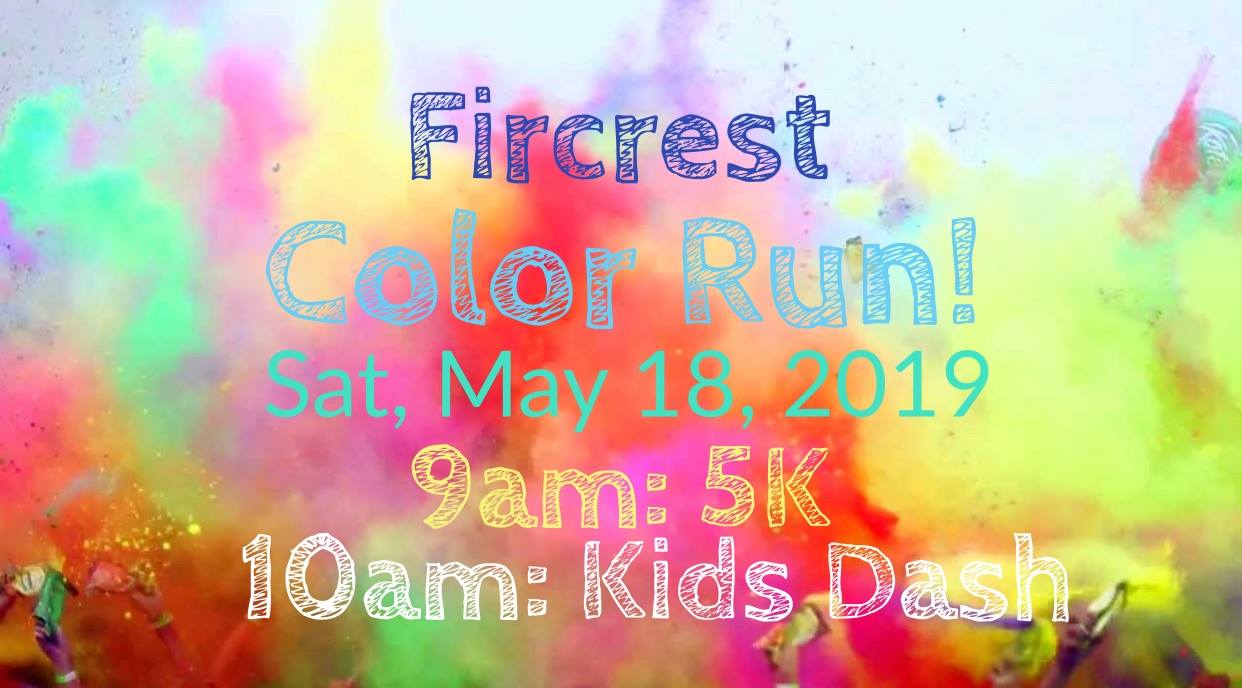 Fircrest Color Run
Join in on the fun this May 18th for the 1st annual Fircrest Color Run 5K AND Kids Dash! The 5K will begin at 9AM at Regents Park and then weave throughout Fircrest. The Kids Dash will run 1/4 mile around Regents Park and begin at 10AM. Medals will be given to all 5K finishers and ribbons will be provided to all participants of the Kids Dash.
The Fircrest Color Run will not timed this year because it's all about FUN! You'll be free to run, jog, walk, or bunny hop along the course! Strollers are also welcome and there will be water stations available along the race route. If this is your first color run, be prepared to be covered in an array of colors and remember that life is too short to not be silly and have fun, so grab a crazy wig, get a tutu and let the fun times begin! 
This event is open to the public and all proceeds benefit Whittier Elementary in Fircrest. The Whittier PTA joined forces with the City of Fircrest with a goal to raise enough money to provide field trips for all their students.
Along with the races there will be a raffle for a 3 month family membership that was donated by the Morgan Family YMCA. This amazing raffle item is open to current YMCA members as well so be sure to enter for your chance to win!
Visit www.fircrest5k.com for more information