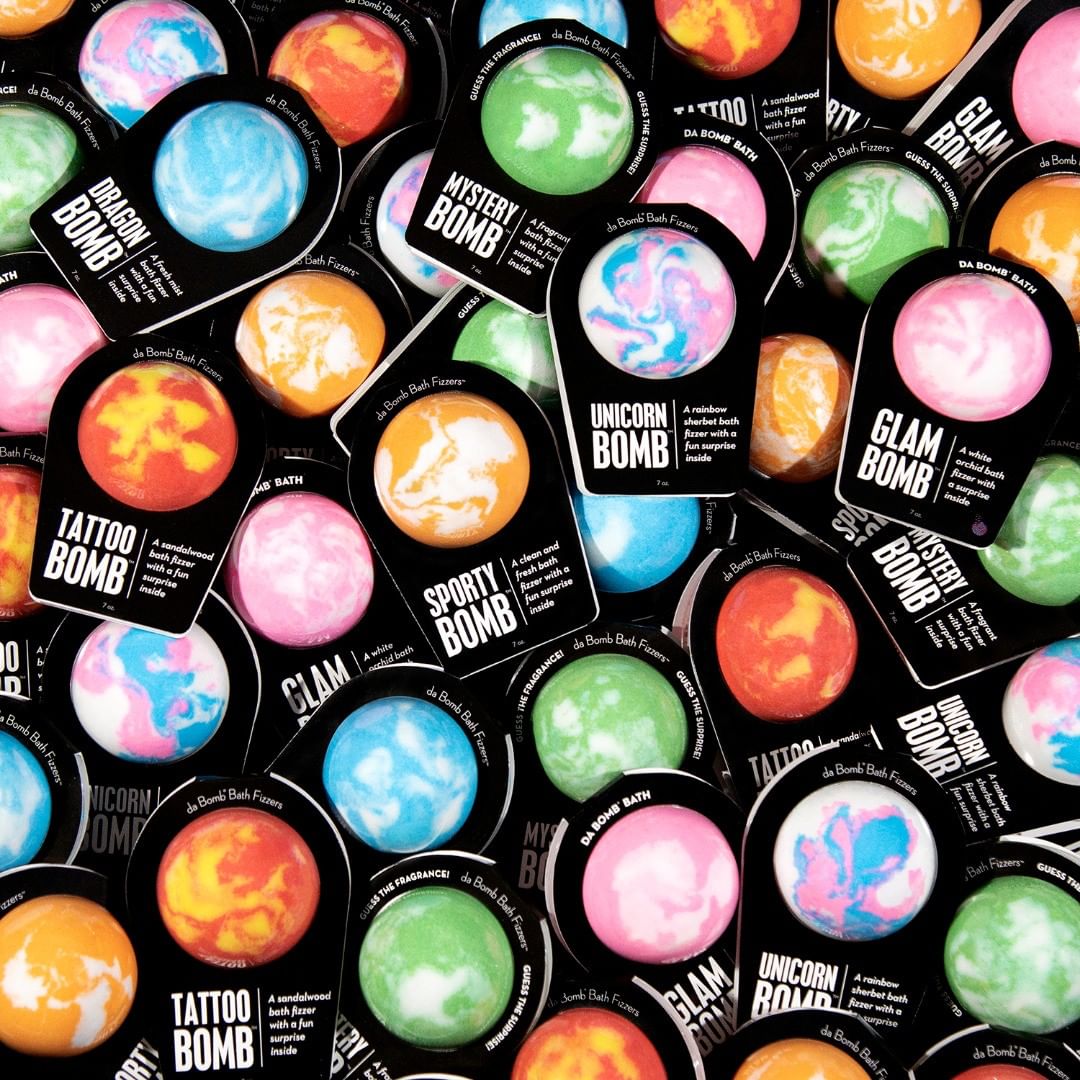 Da Bomb Bath Fizzers
At the young age of 10 and 11, sisters Isabel and Caroline, felt underwhelmed after their beloved bath bombs fizzed away. This feeling of wanting more from something they loved turned into two young entrepreneurs creating and selling Da Bomb Bath Fizzers that are more than just a bath bomb. They're a bath bomb with a surprise inside! 
Every bath bomb has a unique name, smell and varied surprise from small toys to inspirational messages. Their personal favorite bath bomb is the 'F Bomb' where the "F" stands for frustration. It has a lavender scent to help you relax and let your F's (or frustrations as they state) go. These sisterpreneurs have also found a way to give back through their business! Proceeds from the sale of their 'Earth Bomb' go to organizations that support clean H2O. Also, take notice that their packaging is recyclable (yay!). These bath bombs are also made in the USA with simple yet high quality ingredients and leave your bathtub clean when the bath is done.
From 150 bath bombs at a local art fair to 1 million bath bombs in a month, these young ladies are inspirational for young artists across the world. We are proud to carry their line and look forward to all their new products to come this year!
Come check them out in store today.