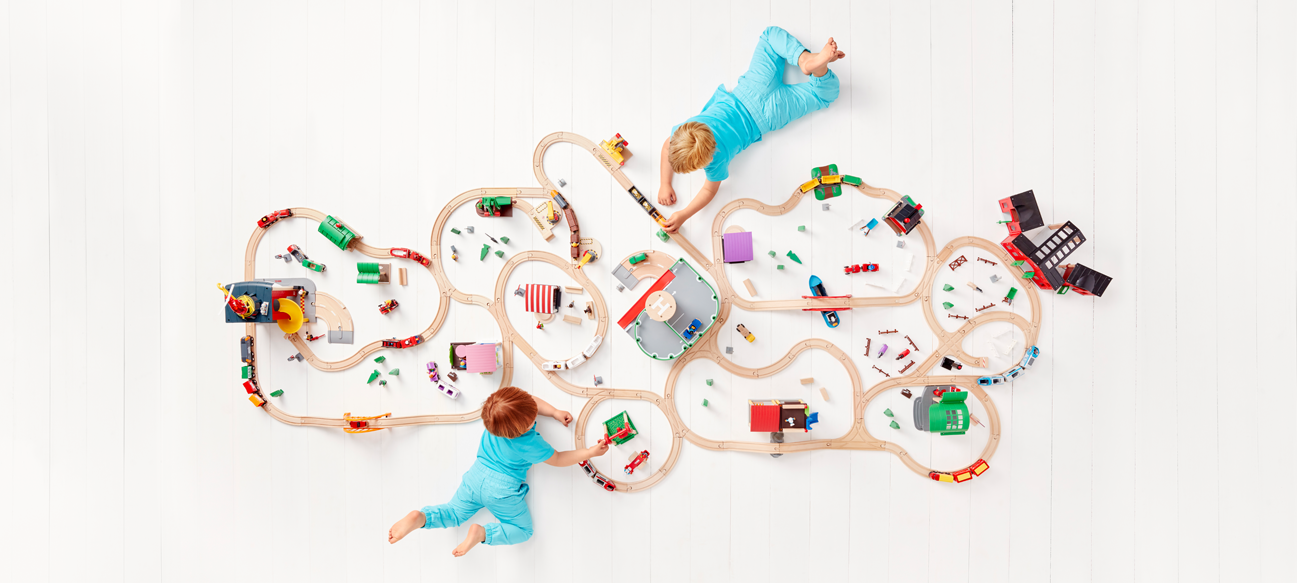 BRIO
From small beginnings to over 130 years of play, BRIO continues to put the role of play at the forefront of their business. Their play-philosophy helps them design and provide toys that are clean, simple and encourage children to grow through unstructured, free play. With bright primary colors, simple lines and high quality standards each BRIO toy opens up an entire universe of fun for children with the only limitation being their imagination. 
BRIO toys take anywhere from 12-24 months to go from an idea to our toy store shelves. Their focus on quality helps guarantee that their products can stand the test of time or a toddler for that matter. Most of their toys are made from wood with plastic details only when needed. They focus on using mainly beech wood for their products due to its durability and because it comes from a renewable forest. Any use of plastic in their toys is to provide a unique play value where detail is key. BRIO mostly uses thermoplastics alongside their wood designs because of its extreme impact-resistance and smooth surface that blends beautifully with it's wood counterpart.
BRIO strives to design toys that grow with children instead of entertaining or pacifying children. Playing at all ages stimulates growth be it through strengthening the body or stimulating the brain. As children grow and play with BRIO toys they are able to see things differently and the toys are not only a form of play, but they begin to encourage original thinking.
There is a creative child within all of us - let's celebrate that child and never stop playing!
Here are a few of our shop favorites:
https://curiousbeartoys.com/collections/brio/products/brio-race-car

https://curiousbeartoys.com/collections/brio/products/brio-builder-starter-kit
https://curiousbeartoys.com/collections/brio/products/brio-cargo-habour-set