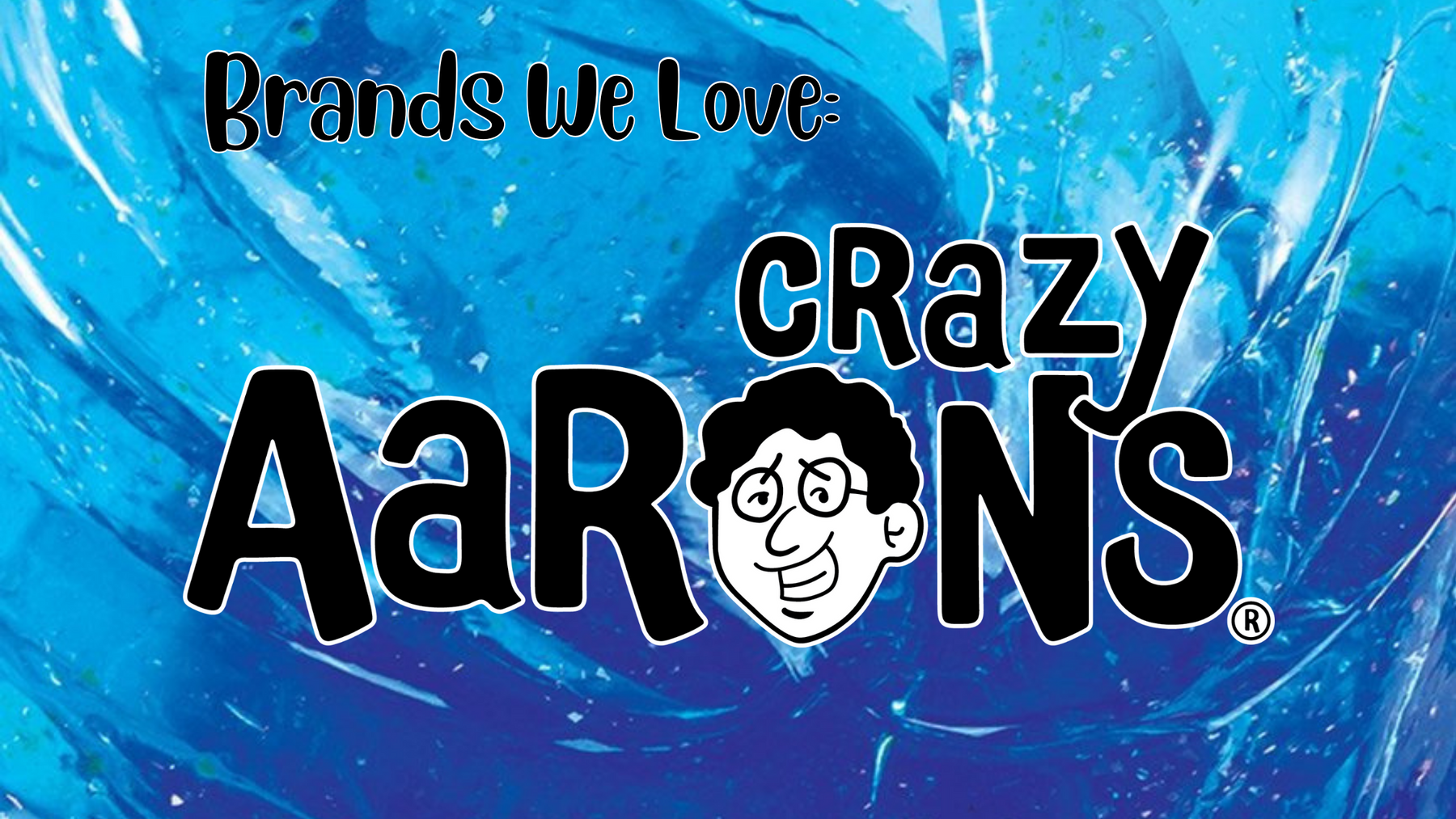 Brands We Love: Crazy Aaron's Putty
For those unfamiliar with Crazy Aaron's putty, one thing should be made clear right away: This is not your grandparents putty. Through years of experimenting and refining, creator and founder Aaron Muderick, has transformed putty from a pink blob into a concoction of color and texture and one of the most popular toys. 
Muderick has been interested in putty for as long as he can remember. While Muderick himself grew up playing with the original Silly Putty, according to Crazy Aaron's website he always felt there was some unknown, missing element to the toy. So, armed with new discoveries in science and engineering Muderick set out to make the putty of his dreams. 
After teaching himself chemistry, learning a bit of physics, and lots of experimenting, Muderick found the recipe for his new, improved putty. Since that first batch Muderick has expanded his business to include a factory, brick and mortar storefront, and, of course, plenty of creative and crazy putties. 
At The Curious Bear, our love for Crazy Aaron's is based on how well the putty is created and how fun and satisfying it is to play with. All Crazy Aaron's putty is made with non-toxic silicone and never dries out. With design themes like rock n' roll, mystifying mermaid, and ghost chaser there's a putty for every kid or adult. Read on to shop some of our favorites!
Mini Thinking Putty - Daydream 
Hide Inside Thinking Putty - Jumbled Jungle
Illusions Thinking Putty - Super Scarab

Glowbrights Thinking Putty - Dragon Scales