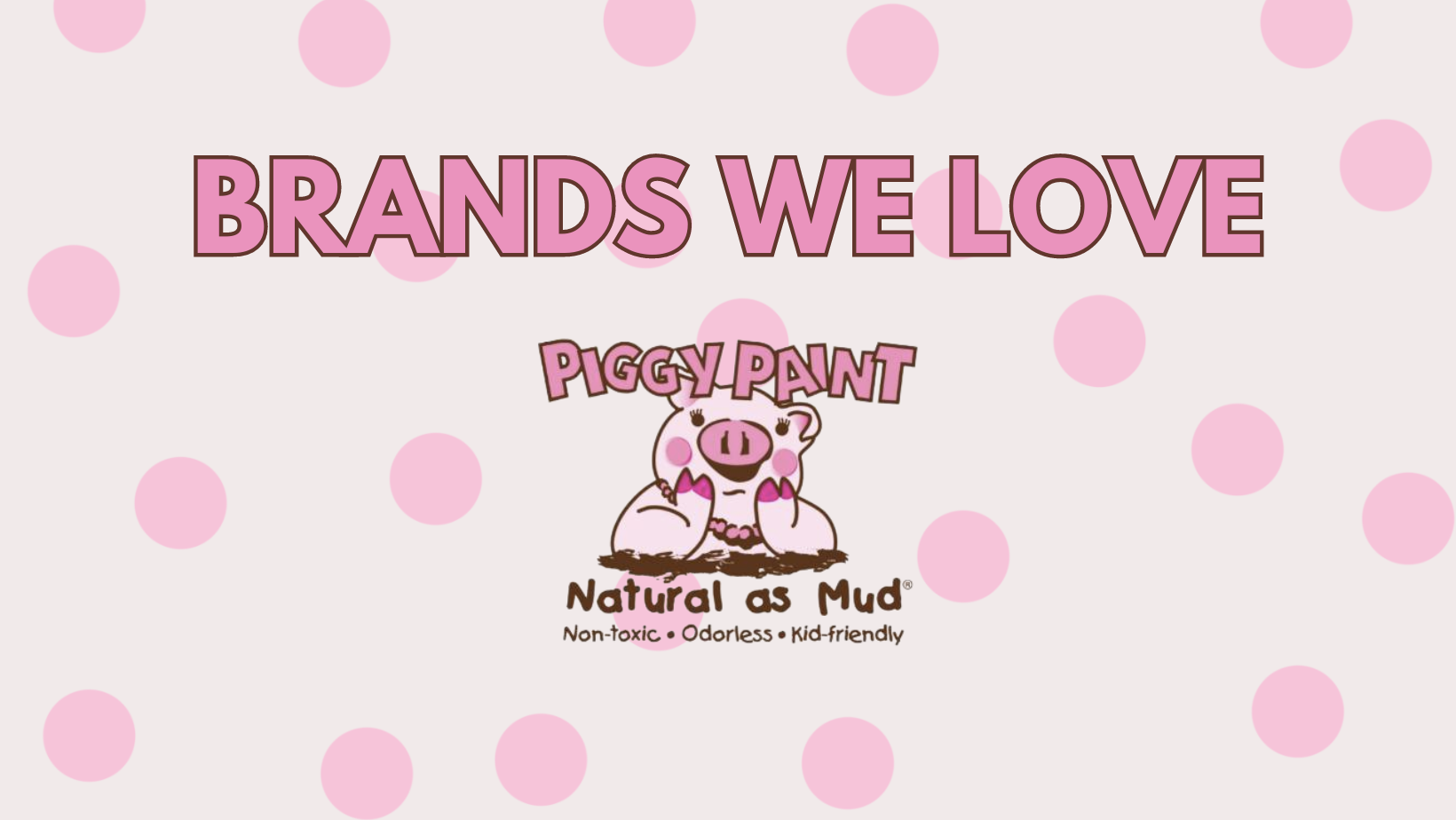 Brands We Love: Piggy Paint Nail Polish
Few things are as indulgent and wonderful as a manicure or pedicure. Now, kids can join in on the pampering with one of our favorite brands, Piggy Paint! Founded in 2008 by 
Melanie Hurley, Piggy Paint was born of both want and need.
When Hurley's daughters were younger, one of their favorite activities was painting their nails together. However, as much fun as the DIY salon brought, Hurley couldn't help but worry about just how safe this activity was. She was particularly concerned about the unknown chemicals potentially lurking in the bottles of polish. 
The "want" was the desire to continue the beloved nail painting tradition, but the "need" was to find a polish that was kid-friendly and parent-approved. When Hurley sought out kid-safe nail polish and found nothing that met her standards, she decided to solve her own problem. Thus, Piggy Paint was founded! 
Piggy Paint is a non-toxic and virtually odorless nail polish. The brand's water-based formula also helps keep its polish free of major chemicals. Now, kids can express themselves with a rainbow of nail colors, while parents can rest easy knowing it's safe. 
In addition to its many colors, one of our favorite aspects of Piggy Paint is how easy it it to use! The polish goes on smooth and dries relatively quick, which is particularly useful for kids who might not want to wait around for their nails to dry. 
Today, The Curious Bear is proud to stock our shelves with this woman-owned brand. Not only do we love Hurley's story but love her product! Discover the color-filled world of Piggy Paint for yourself and see why it's a Curious Bear "brand we love!"