Shady Hollow: A Murder Mystery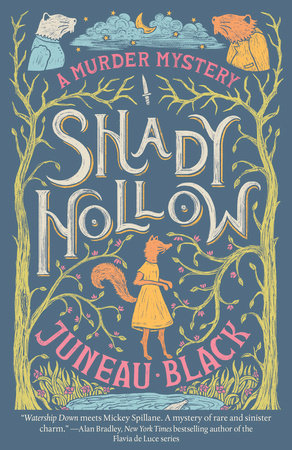 Shady Hollow: A Murder Mystery
Regular price
$1600
$16.00
ABOUT
SHADY HOLLOW
The first book in the Shady Hollow series, in which we are introduced to the village of Shady Hollow, a place where woodland creatures live together in harmony—until a curmudgeonly toad turns up dead and the local reporter has to solve the case.

Reporter Vera Vixen is a relative newcomer to Shady Hollow. The fox has a nose for news, so when she catches wind that the death might be a murder, she resolves to get to the bottom of the case, no matter where it leads. As she stirs up still waters, the fox exposes more than one mystery, and discovers that additional lives are in jeopardy.
 
Vera finds more to this town than she ever suspected. It seems someone in the Hollow will do anything to keep her from solving the murder, and soon it will take all of Vera's cunning and quickness to crack the case.