Mrs. Peanuckle's Tree Alphabet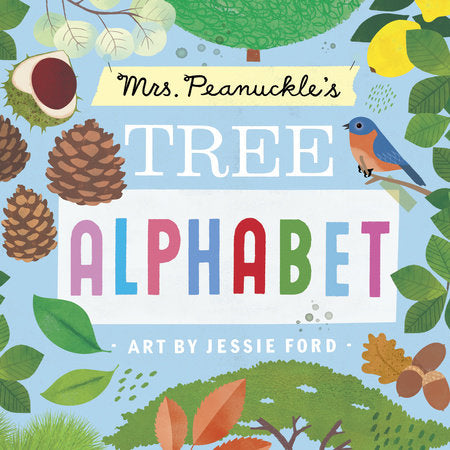 Mrs. Peanuckle's Tree Alphabet
Whether they're short or tall, pruny or smooth, full of berries or flowers or nuts, the 26 types of trees in this alphabet primer are sure to surprise and delight the youngest of readers (and their parents). After all, trees do more for us than sway in the wind. Did you know incense Cedars are perfect for making pencils? (So we can practice writing our ABCs.) Or that Katsura trees are great for climbing? (So we can discover more about trees!) With playful text, bright illustrations, and pages as strong as an oak, Mrs. Peanuckle's trees will engage toddlers and take them on an alphabet adventure through the natural world.
Mrs. Peanuckle's Tree Alphabet
is the sixth and final title in a series of board books celebrating the joy of nature at home and in the backyard, from fresh fruits and vegetables to birds, bugs, and trees.