Magical Stuffie Care: Potions Workshop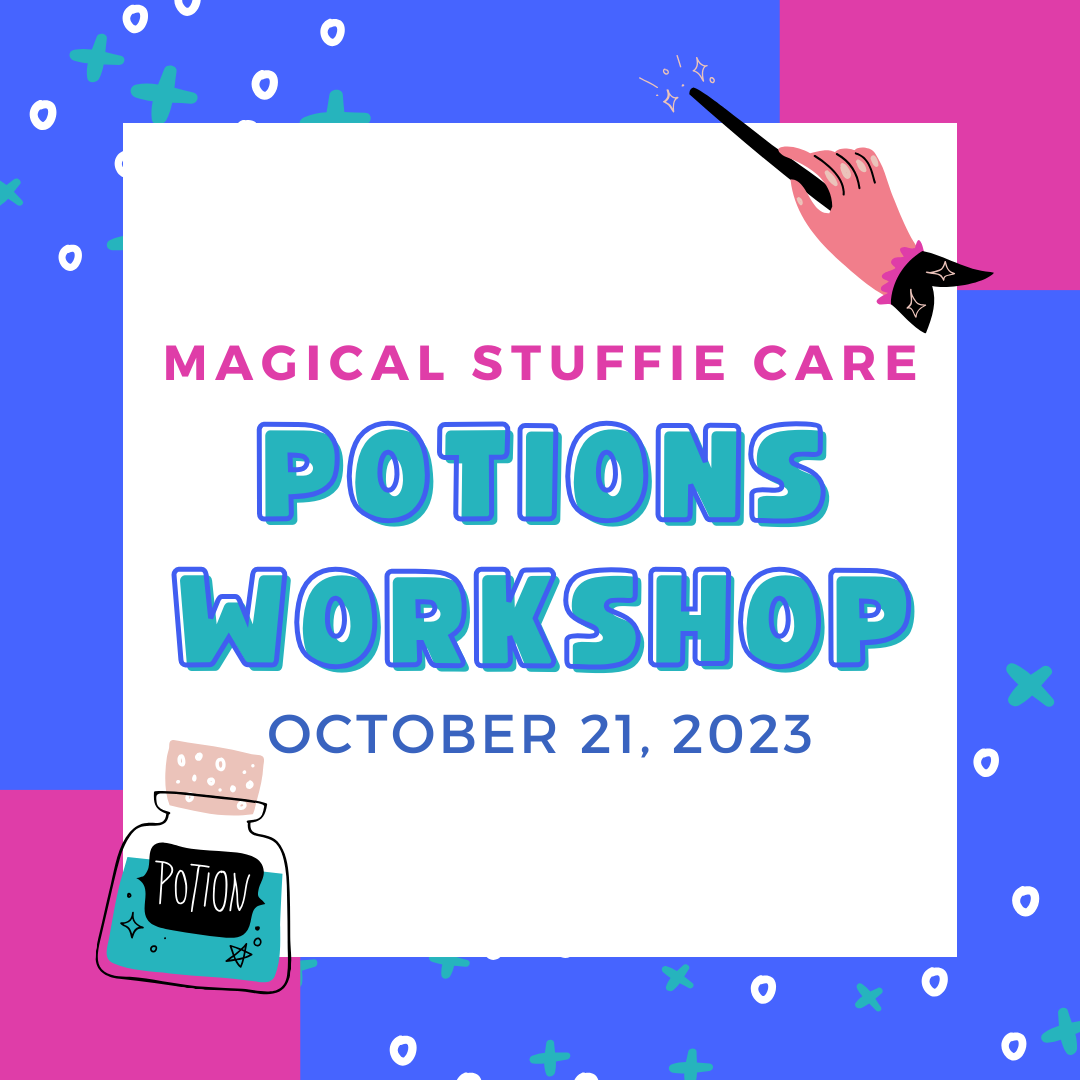 Magical Stuffie Care: Potions Workshop
Regular price
$1000
$10.00
Join us for a Magical Stuffie Care: Potions Workshop!
Do your little one's beloved stuffed animals sometimes need a little extra TLC? If so, we've got just the potion-making magic to help them thrive!
What: Magical Stuffie Care: Potions Workshop
Who: Children 4+ and their caregivers
Refreshments: Light snacks will be provided
At this enchanting workshop, children and parents will embark on a whimsical journey into the world of magical stuffie care. We believe that stuffed animals have feelings too, and we're here to nurture them with our special "potion" recipes.
What to Expect:
Create enchanting potions for your child's stuffed friends
Learn how to help stuffies with various "ailments"
Spark your child's creativity by allowing them to craft their own magical concoctions
Each child will receive three potion bottles, potion ingredients (glitter and teeny pom poms), and labels to ensure they use the right potion when needed
Don't forget to invite your little one's cherished stuffed animals to the workshop! They'll enjoy this magical experience alongside your child.
Let the magic flow, friendships grow, and stuffed animals glow at our Magical Stuffie Care: Potions Workshop!
Spaces are limited, so reserve your spot today.
We can't wait to make everyday adventures more magical together!